Furuyu Onsen famous for "Nuruyu";
lukewarm hot spring
Please take a long bath
and warm your body from inside.
This hot spring is called "Nuruyu" because of the characteristic of lukewarm hot spring of about 38 degrees and slimy (nurunuru) comfortable feeling.
Many people think it is a little too warm. By taking long bath, however, you will be warmed from inside.
We think that it is a spring quality that is really loved by hot spring fans. You won't feel dizzy after taking a long bath, or catch a chill.
If you haven't experienced it, please come and visit.
Large public bath
Public bath for men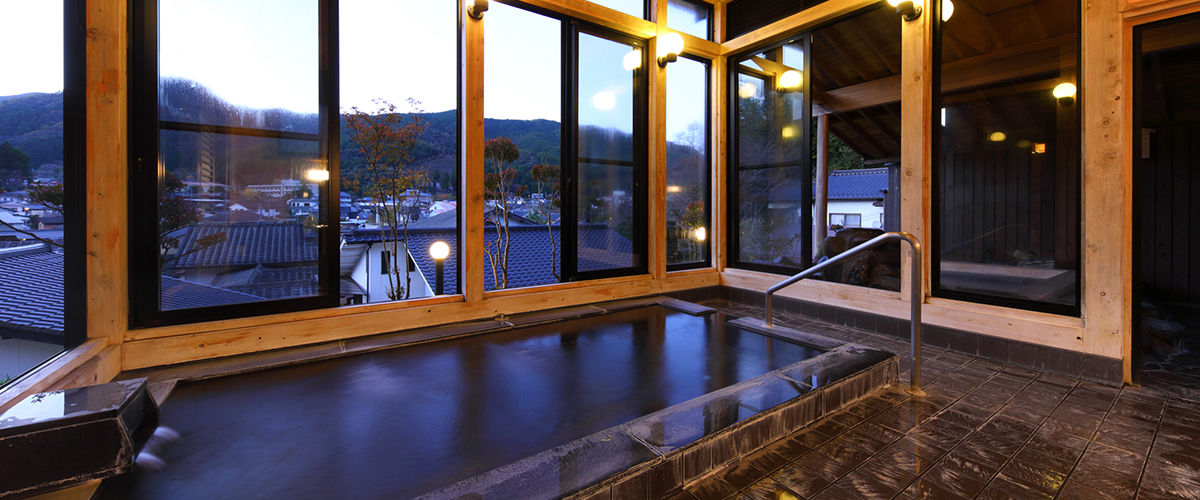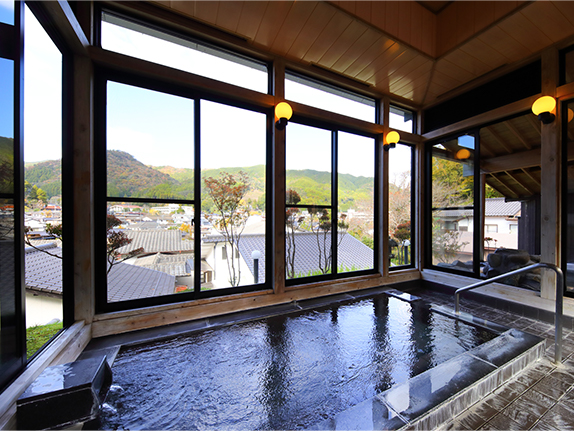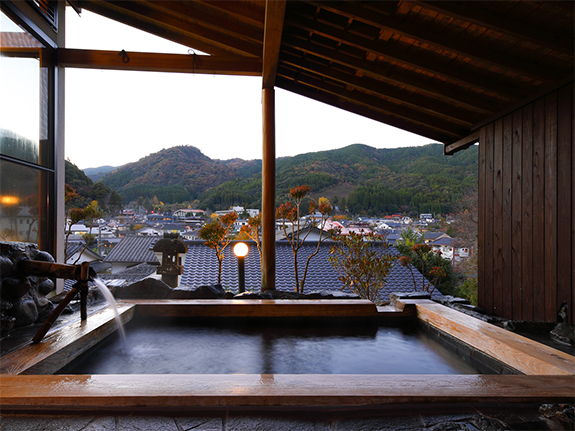 Public bath for women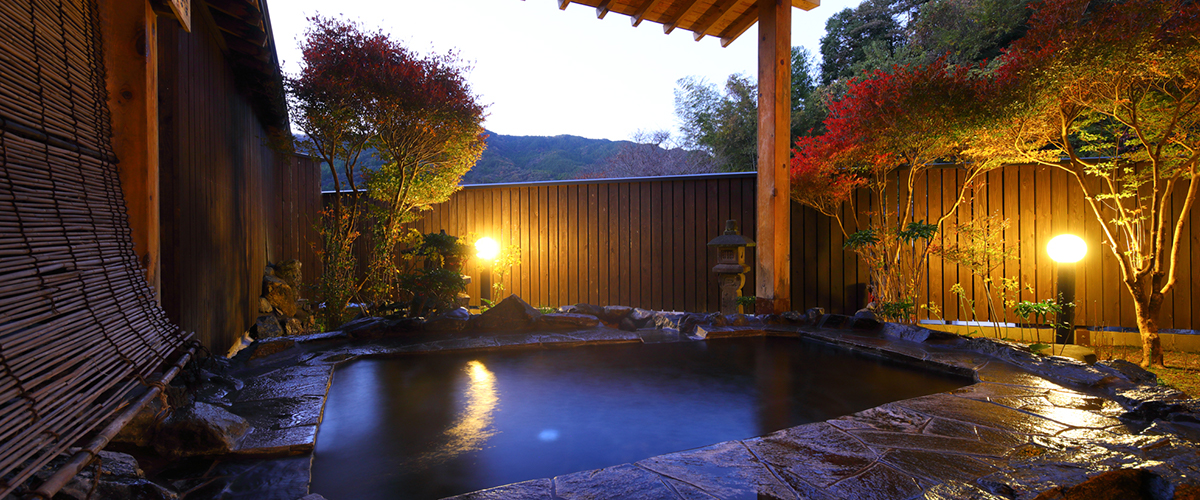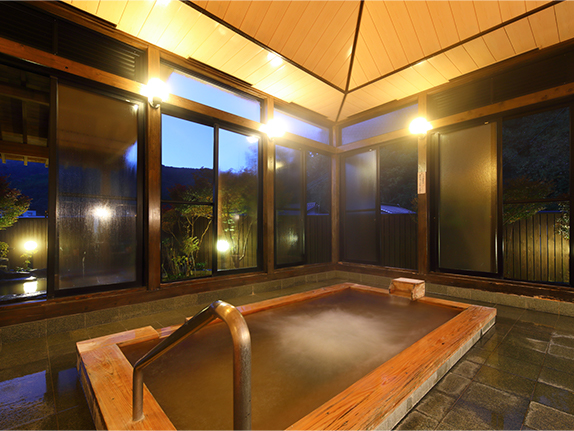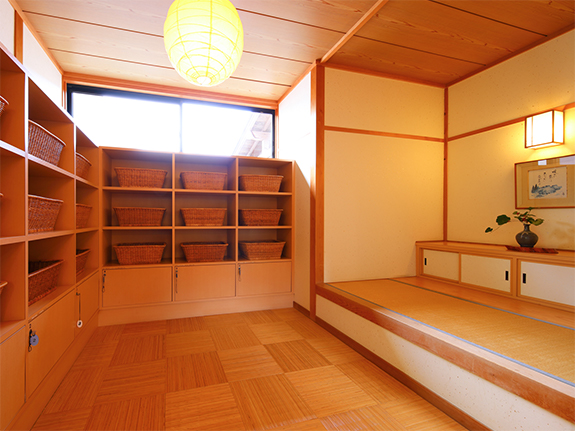 Public baths for men and women have open-air baths.
Inside bath is a jet bath, well-designed for comfortable long bath, including spring quality.
In addition, the dressing room for women is so spacious that you cannot imagine from the size of rooms.
| | |
| --- | --- |
| Common to men and women | Inner hot bath (jet bus) Open-air bath |
| Hours | [Night]16:30~23:00 [Next morning]6:00~9:30 |
| Remarks | Shampoo, Rinse, Body soap, Hair dryer |
Rooms with hot springs
that can be enjoyed
Please take a long bath in hot spring of your room.
Quality of Hot spring
Alkaline simple hot spring (hypotonic alkaline hot spring) Our hot spring of colorless, odorless, tasteless, hydrogen ion concentration (PH) 9.5 is one of the best in the country. It contains sodium ion, potassium ion, calcium ion, magnesium ion, hydro carbonate ion, sulfate ion, chlorine ion, hydrometasilicate ion, and many other ions, with a soft touch, is mild and not stimulus to the skin. It is a hot spring with excellent quality nationwide.
Indication by hot springs
For taking bath
Chronic rheumatism, neuralgia, neuritis, motor dysfunction of bone and joint, posttreatment of traumatic disorder, recovery from fatigue